IV ICLE Iberian Conference of Landscape Ecology 2018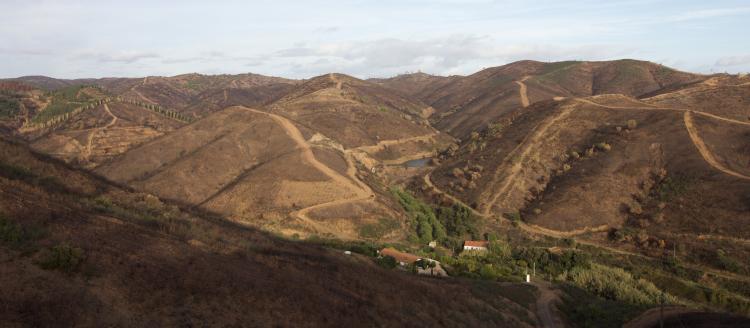 'Landscape as model and infrastructure for societies' adaptation to global change'
November 8-9, 2018, Faro, Portugal
The 4th Iberian Conference on Landscape Ecology (IV ICLE) was held at the Faculty of Sciences and Technologies (FCT), the University of Algarve (www.fct.ualg.pt) in Faro, Portugal, 8-9 November 2018. The theme of the conference was "Landscape as model and infrastructure for societies' adaptation to global change". Nine keynote speakers presented their studies on different landscapes and themes, namely from mountainous areas to lowlands and river and coastal landscapes, from semi-natural areas, to rural, forest and urban environments, from management strategies for the reintroduction of the Iberian Lynx to ecosystems services both in urban and non-urban environments, and from modelling tools to landscape perception and public participation. Circa of 30 presentations were made grouped in 5 themes: (1) Landscape ecology and landscape planning and design, (2) Integrated management of rural landscape and nature conservation, (3) Landscape sustainability and resilience, (4) Landscape and ecosystem services, and (5) Landscape pattern, process and perception (www.apep.pt).
In the afternoon of the 2nd day, a field trip was organised to the Serra of Monchique (Algarve). This Serra is considered both as a hot-spot of Mediterranean biodiversity and worldwide. The aim was to evaluate and discuss planning and management alternatives to prevent forest fires. A very dramatic fire recently occurred in this Serra in late August 2018 and considered as a possible consequence of climate changes in this area of the South of Portugal.
The IV ICLE aimed to continue the Iberian collaboration on Landscape Ecology identifying lines of collaboration between the scientific communities of Portugal and Spain, to consolidate the Portuguese Association of Landscape Ecology (APEP) and to further develop the newly formed Spanish Association of Landscape Ecology (AEEP), as members of the International Association of Landscape Ecology (IALE) and the European Association of Landscape Ecology (IALE-Europe). This conference was jointly organized by the Algarve University (FCT) and the University of Lisbon (Centre for Applied Ecology Prof. Baeta Neves – CEABN / InBIO), APEP and SALE, with the support of IALE Europe. This event was an opportunity to Iberian landscape ecologists to discuss current relevant topics to human society, e.g. climate change adaptation and mitigation, both at ecosystems and landscape levels, pointing to improvements in this scientific area. Simultaneously it was an opportunity to exhibit the most recent findings produced by the Iberian Peninsula scientific and professional communities that apply landscape ecology principles and tools to planning, management, and conservation of the natural and cultural heritage of the Iberian landscapes.
By André Botequilha-Leitão (FCT, Universidade do Algarve)